Farm Safety Awareness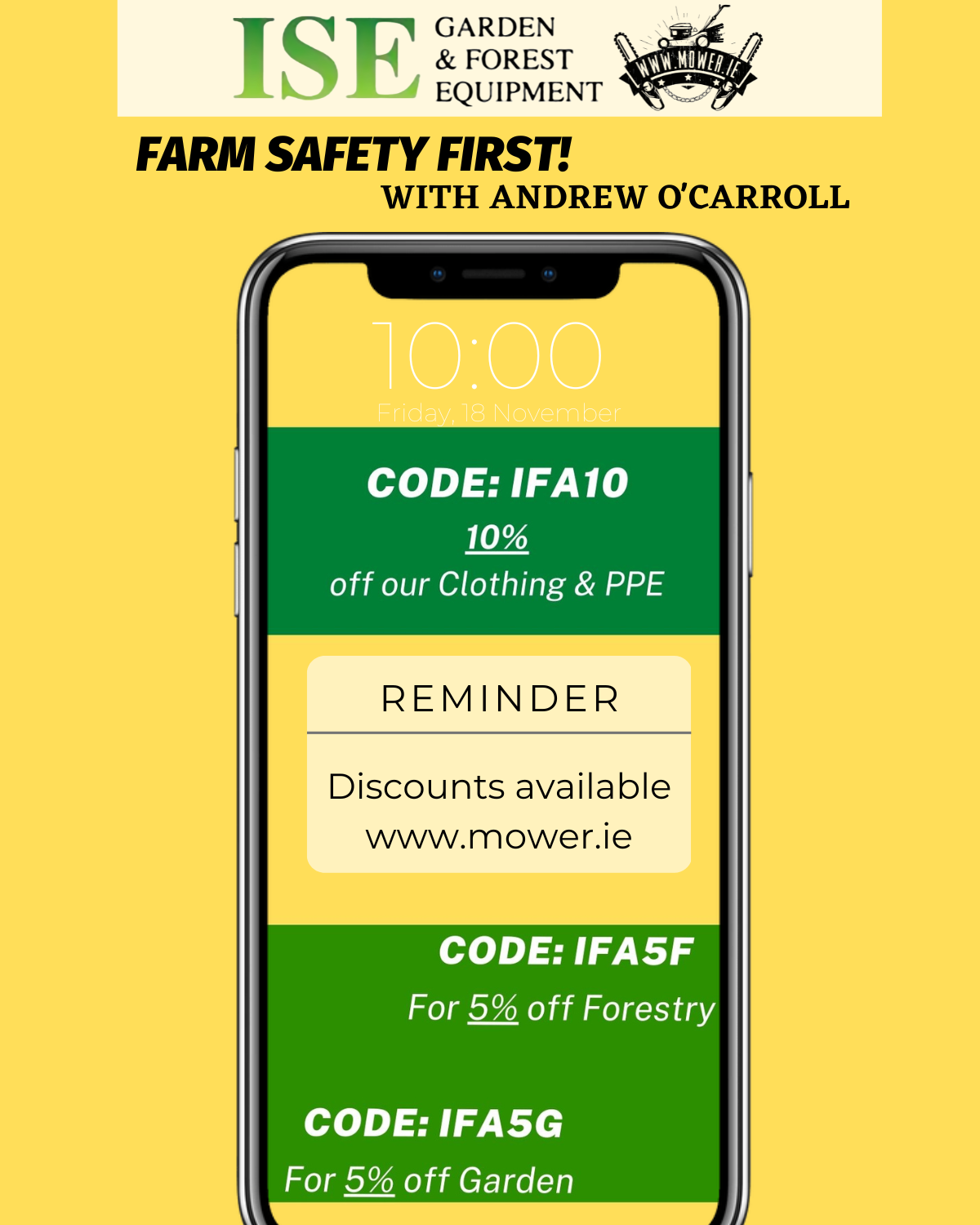 We are delighted to join Andrew O'Carroll from the Irish Farmers Association in his efforts to promote Farm safety awareness.
Andrew was on KCLR's The Farm Show Thursday evening in an effort to promote Farm Safety here in Ireland. If you missed out make sure to click the link below to hear Andrew speak on this important topic:
https://kclr96fm.com/the-kclr-farm-show-17-11-2022...
Thanks to our partnership with Andrew you can use the following discount codes at our checkout:
1. IFA10 - 10% off our Clothing & PPE
https://mower.ie/categories/clothing-ppe
2. IFA5F - 5% off our Forestry category
https://mower.ie/categories/forest
3. IFA5G - 5% off Garden category
https://mower.ie/categories/garden
Here at ISE Forest and Garden we care about the safety of each and every one of our customers. We ask our customers to always be aware of the safety features of your garden machinery. Keeping your machine well maintained and clean will majorly increase your safety and the longevity of the tool.

If you're cutting timber this Winter be sure to do it safely!