Stiga SBC656DX Straight Shaft Brushcutter Bike
Stiga SBC656DX Straight Shaft Brushcutter Bike
Stiga SBC656DX Straight Shaft Brushcutter With Bike Handle

---
Stiga SBC656DX 53cc Professional, high quality brushcutter with anti-vibration and bike handle.
We have 10 of these machines on promotion at only €449 including VAT and NATIONWIDE delivery.

Full 1 Year Warranty included
You can order directly from our website listing here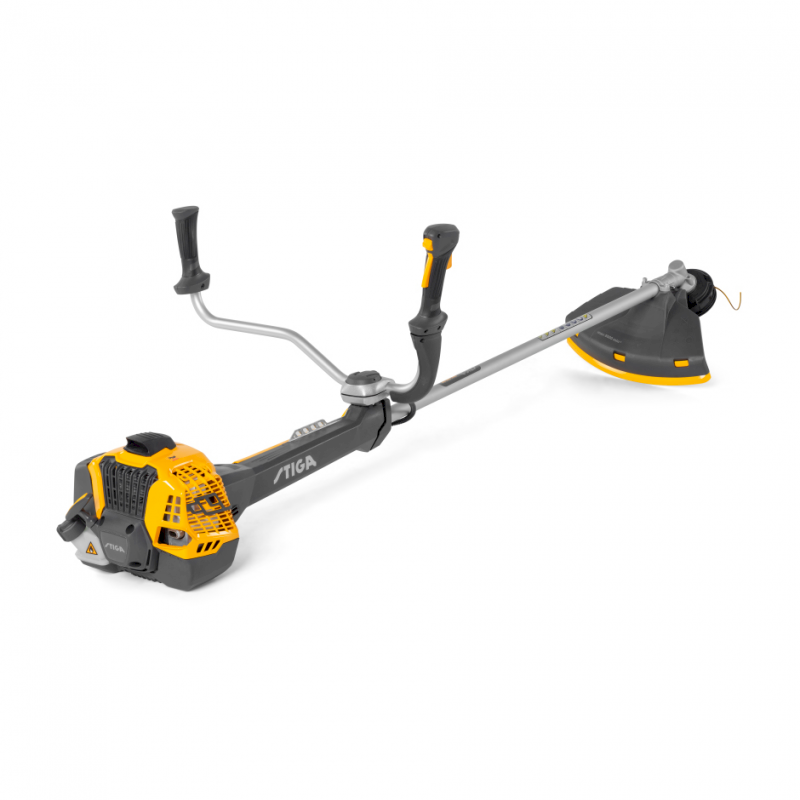 ---
Technical specifications
Engine: 2-stroke petrol engine
The Stiga SBC656DX Straight Shaft Brushcutter Bike is powered by a powerful Stiga 52.8 cc 2 stroke petrol engine. An impressive 45cm cutting width allows this brushcutter to stand out among the crowd as it can tackle wild, overgrown grass. User comfort is guaranteed by a reinforced forestry-style build and a well-balanced motor which majorly reduces vibrations.
Handles
One of the most impressive features of the SBC656DX Brushcutter has to be the ergonomic bike-style handlebars which allow the user to gain total control over this powerful unit. These handles are constructed in a cow horn design ensuring both control and comfort under all conditions. The bike-style handlebars have an adjustment hook for adjusting the tilt position, allowing any user to alter the machine according to their needs.
The smart adjustment system means the user can quickly reposition the handle bars in seconds. This new clip system is installed to the reinforced straight shaft of the brushcutter and comes in very handy when terrain changes and becomes more difficult to cut. The handles of the Stiga SBC656DX are fitted with soft touch comfort grips. Here you will find the integrated controls and on / off switches to guarantee safety and maximum control.
As a petrol brushcutter this model weighs in at 8.9kg, however, the weight of the machine can be balanced comfortably with use of a padded double comfort harness supplied with the machine. This creates an enjoyable experience even in more challenging situations.
Electronic engine management
The electronic engine management system is a technical term for an electronically controlled system that guarantees a quick and easy start with just a pull of the cord. Whether the engine is hot or cold, it will always start with less energy consumption, less wear and tear and better performance standards. This intuitive system uses the engine's speed and heat to control the quick start.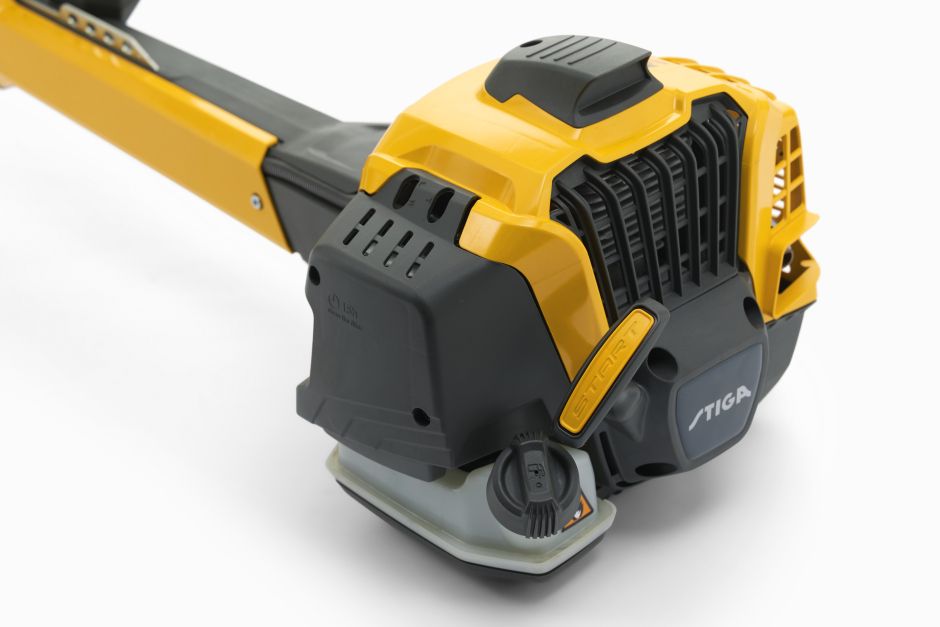 Digital display
The Stiga SBC656DX Straight Shaft Brushcutter Bike features a new digital display. This display unit is strategically located on the handle where the operating information and maintenance alerts are always visible, even while working with the brushcutter. Constantly having this key information in view means you will naturally preserve the quality, efficiency and lifetime of the machine.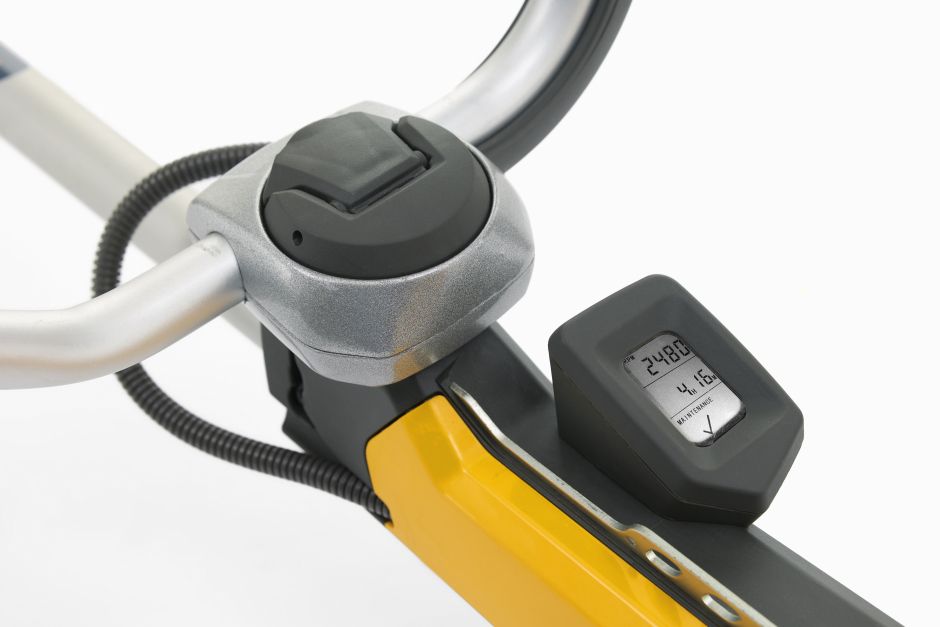 Brushcutter mowing head
You will find this Stiga Brushcutter is equipped with a robust tri-arc blade capable of cutting through long stubborn grass, woody bramble and weeds. Stiga's Tap&Go technology is showcased in the SBC656DX. By tapping the head of the brushcutter on the ground the duel line head will quickly release more of the trimming line so you can continue to work.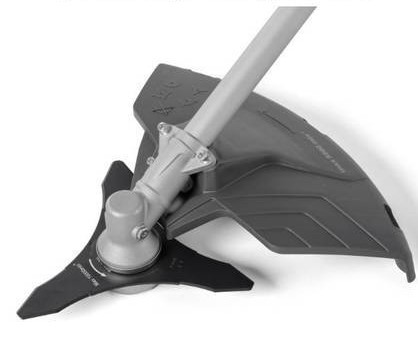 Engine unit
The well balanced motor has a reinforced forestry-style build, massively reducing vibrations for the user's operating comfort. The Stiga SBC656DX also benefits from enhanced transmission making the machine more robust and reducing vibrations. As a result, this model is highly suited towards heavy-duty work. The air filter can be easily accessed by opening the air filter cover for convenient cleaning.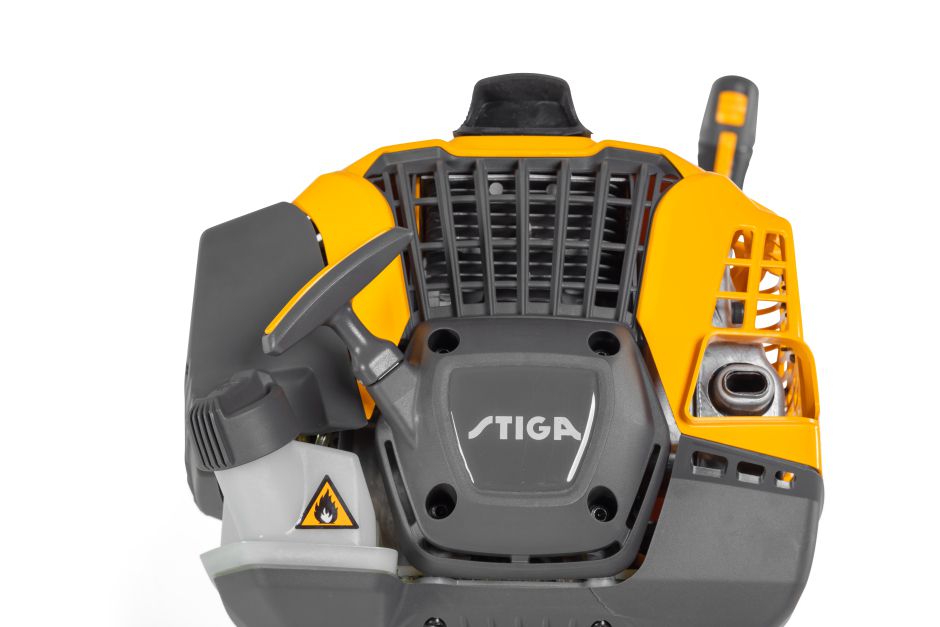 Capabilities
All Stiga products are high in quality and excel in performance standards. The Stiga SBC656DX Straight Shaft Brushcutter Bike is perfectly capable to tackle a commercial environment including any larger property and ground maintenance tasks.
Stiga products come with a comprehensive manufacturer's warranties for consumer reassurance. This gives any buyer peace of mind and protects your investment.
A Word From The ISE Team

Here at ISE Forest and Garden we care about the safety of each and every one of our customers. We ask our customers to be aware of the safety features of your brushcutter and be mindful to wear the appropriate personal protective equipment. It is important to implement safety precautions when operating power equipment. As always, the team here at ISE Forest and Garden are here to keep you well informed every week.
Click here to view our Stiga SBC656DX Straight Shaft Brushcutter with Bike handle for just €449.
Tags: Stiga SBC656DX Straight Shaft Brushcutter Bike , Stiga , Stiga SBC656DX , SBC 656 DX , Brushcutter , Stiga brushcutter , Stiga Straight Shaft brushcutter , Stiga Straight Shaftbrushcutter bike , Stiga brushcutter bike , Stiga SBC 656 DX