Product Of The Week- ​The ISE Power Washer Buying Guide
Product Of The Week- ​The ISE Power Washer Buying Guide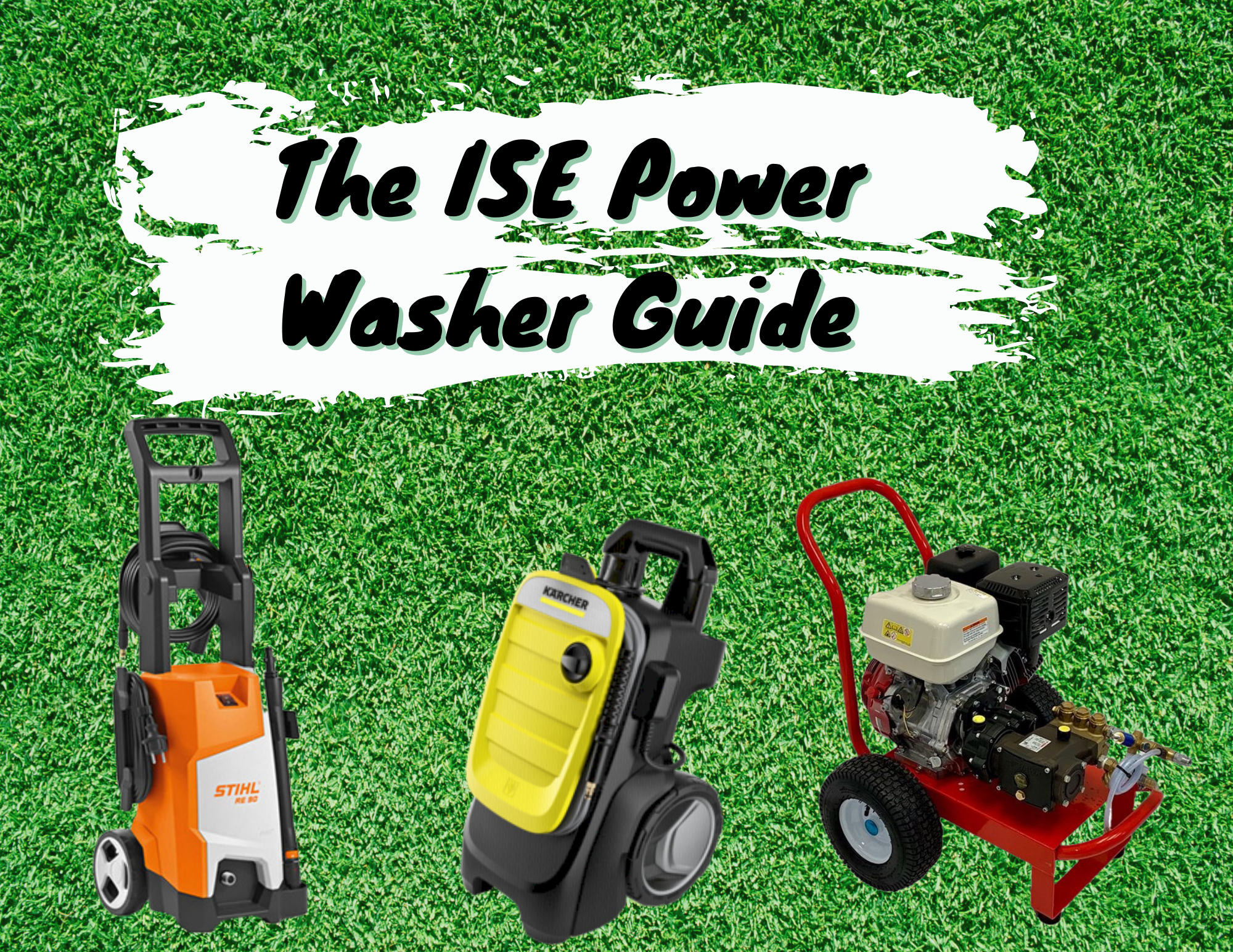 First, the basics

All pressure washers are purpose built to remove stubborn dirt and grime and take the hard work of scrubbing out of the cleaning process. No two are the same, however, the aim of the game is for the user to exert as little energy as possible. Let the electric or petrol engine take all of the work out of the task as it pumps water out of the machine at a high pressure.
The question should not be 'Should I purchase an electric or petrol pressure washer?' but rather 'What do I need my pressure washer to do and where will I be using it?'

By asking these questions you are following the pressure washer buying guide and getting closer to making a more knowledgeable purchase. The reality of the situation is that, nowadays, electric pressure washers can be just as powerful as petrol powered washers. Our extensive range of power washers on Mower.ie proves this. The only real difference which may influence the purchasing decision is the user's mobility requirements for the machine. Petrol pressure washers do not need to be plugged into an electrical power source but are noisy in a built up area. When using an electric washer the user must ensure the electrical connection never gets wet.
Now that this age old myth has been put to bed you can now ask yourself are you looking for a machine which is suitable for purely domestic use, heavy duty homeowner use or professional/ farm use?
1. If the answer is domestic use such as everyday jobs around the home and garden our ISE recommendation is the STIHL RE 90 1740Psi Pressure Washer. This STIHL washer is exactly what you're looking for. STIHL is an extremely reputable name so straight off the bat you know quality is assured.
The STIHL RE90 is easy to use and ideal for people with smaller places to clean. General cleaning of small items like garden furtniture, lawnmowers, trailers, motor bikes, bicycles, tractors and other vehicles is a dream with the RE 90. This washer is also excellent for cleaning your other garden equipment and attachments.
When it comes to the price point in addition to the exceptional power this machine exhibits, the STIHL RE 90 without a doubt gets the ISE stamp of approval from our experts. With a 1750psi of pressure the RE 90 is powerful enough to do everything you need it to do and did we mention it can be purchased for only €199? Our experts say the RE90 is a must have for all small homeowners.
Click here for more product information such as product description and technical specifications.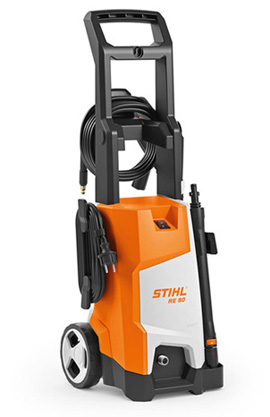 2. However, if you would class yourself as the 'Heavy duty homeowner' we've got the perfect recommendation for you. The Karcher K7 2610Psi - 180Bar Pressure Washer is an extremely high quality electric pressure washer designed specifically to tackle those tougher tasks.
Top tip from our experts: This is where we see the importance of identifying exactly what it is you need your pressure washer to do. A more heavy duty homeowner should always look to the actual pressure the washer provides rather than the dimensions of the machine.
The Karcher K7's 2610psi (psi = pounds of pressure per square inch) is much more than that of the STIHL RE 90. This means the K7 provides more pressure and flow than an entry level product which translates to a massive difference in power. As a user you can feel the extra force and expect a high standard of performance as there is more water at a higher pressure going through the Karcher K 7. As a result you can carry out heavier duty cleaning of larger areas such as dirty walls, patios and even decking or fencing easily.
Click the here for more product information such as product description and technical specifications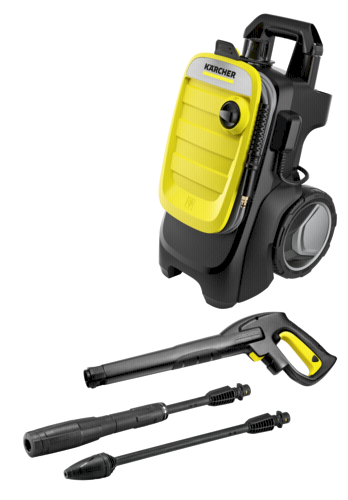 3. For professional and farm use you can't go wrong with the 2550Psi Interpump Pressure Washer with a 13HP Petrol Honda Engine. As petrol power washers go this is an exceptional piece of equipment to own.
Top tip from our experts: For professional equipment we recommend paying attention to not only the pressure of the machine (Psi) but also the usability features such as weight, hose length, wheels and most importantly, the overall mobility of the machine. A professional user will already be looking to purchase a pressure washer with a high Psi, however, the usability features are what sets these professional standard power washers apart.
The 2550Psi Interpump Pressure Washer with a 13HP Honda Engine is a strong petrol Pressure Washer where efficiency is guaranteed due to a constant 2550Psi running at 15LPM. The GX390 13HP Honda engine has an electric start option which provides added convenience to the user. The model is also extremely mobile due to it's petrol engine. This exceptional interpump pressure washer is capable of tackling jobs as tough as cleaning cattle grids, milking parlors, washing stables and also for contract cleaning of business yards.
Click here for more product information such as product description and technical specifications.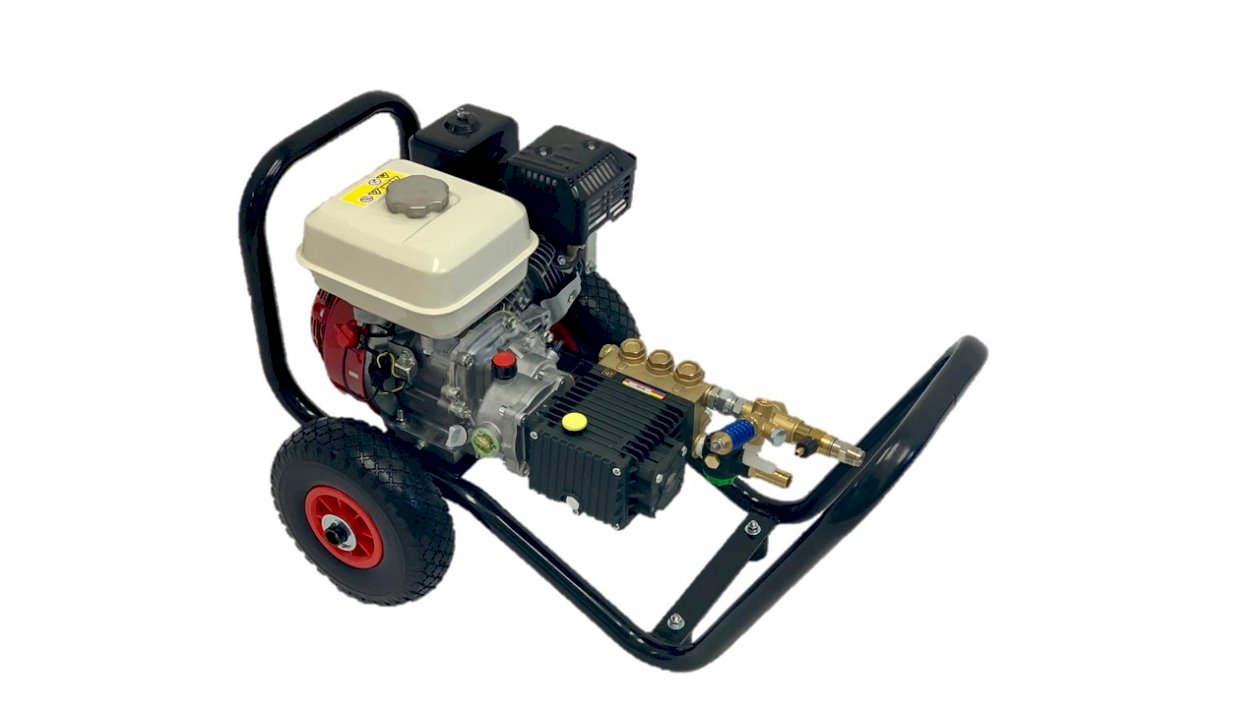 A word from the ISE team:

Here at ISE Forest and Garden we care about the safety of each and every one of our customers. Pressure washers can be extremely powerful machines and we ask our customers to take great care while operating their chosen power washer. Do not neglect the importance of wearing the correct PPE such as goggles to protect from splashback. As always our experts would be happy to provide additional information and help you through our ISE Power Washer Buying Guide.
Search purposes: Product Of The Week- The ISE Power Washer Buying Guide , Pressure washer , power washer , Stihl RE 90 , Stihl RE90 , Karcher K7 , Karcher K 7 , Honda engine pressure washer , interpump pressure washer , which powerwasher to buy, electric or engine powered powerwasher , pressure washers in kilkenny , where to buy power washer kilkenny , buy powerwasher online , honda power washer kilkenny , honda pressure washer ireland , what psi washer do I need , power washer for farm use , commercial power washer , pressure washer for farmyard