Our Most Popular STIHL Chainsaws
Our Most Popular STIHL Chainsaws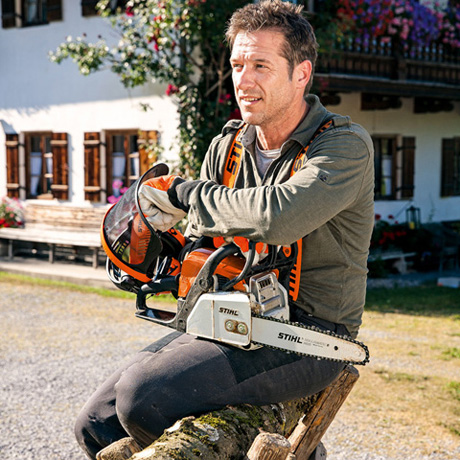 Purchasing a new chainsaw can be a bit confusing as there is just so many models and sizes to choose from.
To help narrow this down for you, we've listed our most popular STIHL chainsaws in 3 categories below.
Note: The chainsaw below are not for professional use. If you are a professional user please see the professional chainsaw category on our website or get in touch.
Light Homeowner use:

There can only be one winner from STIHL here - the STIHL MS 180 for €299
With a 14" or 16" bar, light 4.1kg weight and plenty of power from a 32cc engine, this chainsaw is ideal for anyone who is looking to cut pallet wood or some small firewood that's between 4 - 12 inches in diameter.
Heavier Homeowner use:

If you are using a chainsaw for a couple of hours at a time to cut some larger firewood then the saw we would recommend is the STIHL MS 231 for €519
With a 43cc engine and a 16" or 18" bar, the versatile STIHL MS231 chainsaw is ideal for private users or farmers felling small trees, cutting firewood and general landscape maintenance.

Landscaping / Farming:

The tried and tested STIHL MS 271 is perfect for those heavier jobs. Well priced 20" saw at only €699
With a 20" bar and 50cc engine, the STIHL MS271 is a very high performance mid-range saw suitable for farmers, gardeners or landscapers. This chainsaw is a great all rounder, strong enough to cut down big trees but without the weight you expect of a saw with this power.
Search tags: What's the best chainsaw? How to choose a chainsaw? Which chainsaw for a farmer? Which chainsaw suits me? Choosing the right chainsaw.