Efco Brushcutters - Mid Range & Professional
Efco Brushcutters - Mid Range & Professional
Landscaping season is well and truly underway here at ISE Forest & Garden Equipment. From the professional at home to the real commercial professionals our team have you covered.
Today we will discuss 2 models of Efco brushcutters which have recently been best sellers in our showroom. The Efco Stark 3810S Brushcutter is notable as it is more powerful than most mid range models. As a commercial model the Efco Stark 4410 Brushcutter stands out for its ability to carry out continuous work on extremely rough areas.

Efco outdoor power equipment
Every product features Efco's high quality when it comes to performance, reliability, comfort and safety and this is backed by impressive manufacturer warranties.
Choose Your Brushcutter Correctly
When it comes to stubborn, long grass the only real solution is a powerful brushcutter that will make light work of any overgrown areas. Forget about spending hours clearing and paying the price for neglecting your lawn. The powerhouse that is an Efco brushcutter will clean up any thick lawn areas, trim boarders, and will even tackle thick weeds and bramble.
Before you choose your brushcutter have a clear vision of the task at hand. Outline any activities to be carried out and this will help you identify exactly what you need.
If you need a combination of high performance and lasting reliability, look no further. Customers in our showroom have referred to both the Efco Stark 3810S Brushcutter and the Efco Stark 4410 Brushcutter as "Bullet proof".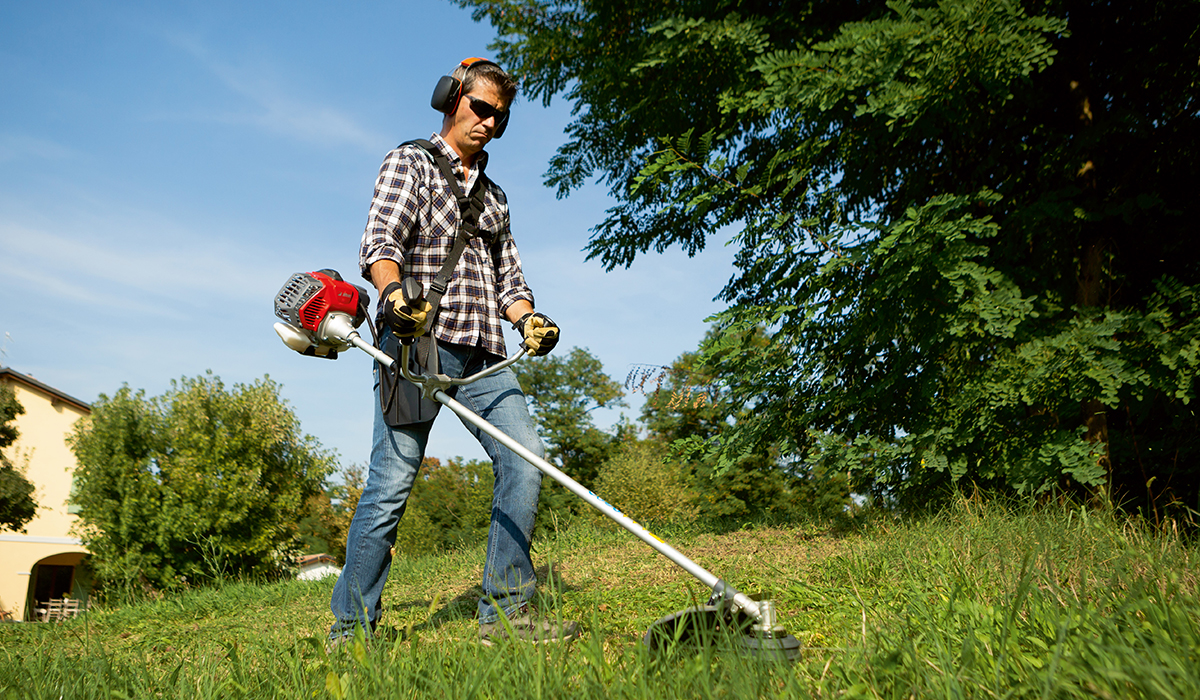 Mid Range
A mid range brushcutter is necessary for creating that clean cut look while cutting around the edges and clearing overgrown patches on your lawn. Any larger garden areas with thick grass and uneven surfaces will require a mid range engine with a displacement of around 27cc to 36cc. This will allow the brushcutter to tackle more intense cuts with ease.
Most Efco brushcutters from mid range upwards come equipped with a harness to evenly distribute the weight of the machine. A grass blade is also provided for those areas that may need a more aggressive cut.
*Efco Stark 3810S Brushcutter - (€395.00 including VAT)
The Efco Stark 3810S Straight Shaft Brushcutter is a medium power strimmers, powered by a robust 1.8HP engine. This powerful 3810S Brushcutter performs to high quality in difficult environments.
Efco brushcutters are known for being robust and consistent machines which produce high quality performance over many years. The robust technological solutions adopted guarantee consistently high quality over time.
A loop handle and single harness provided added comfort, making the experience much more enjoyable. This powerful 3810S Brushcutter performs to high quality in difficult environments.
Technical specifications:
2 stroke engine
36cc displacement 1.8 HP
Loop handle
Straight Shaft (28mm dia)
7.3kg weight
Single harness included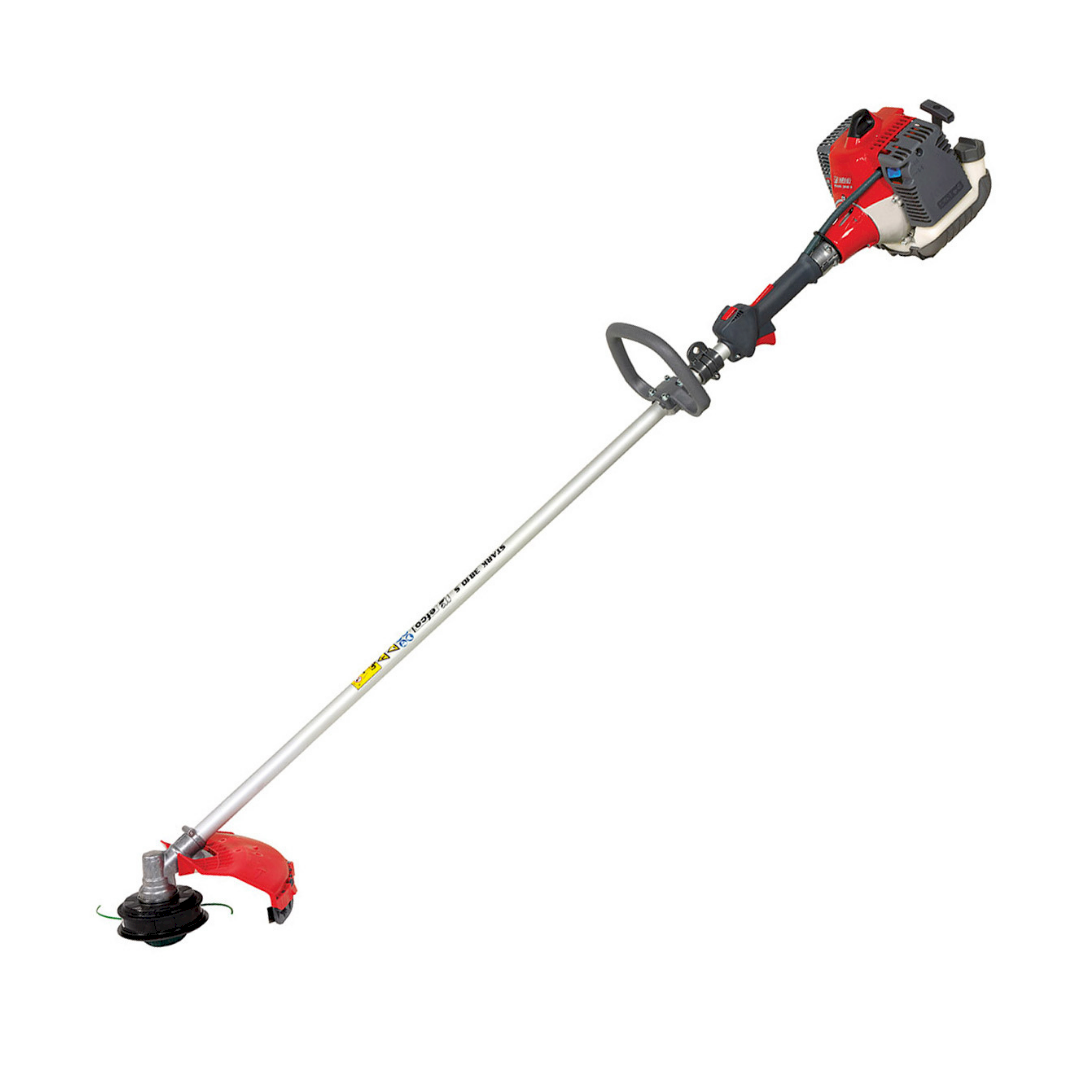 Professional Heavy Duty
When a project becomes more demanding, especially on uneven ground, brushcutters starting at 37cc displacement will give you the perfect supply of power and performance needed. Examples of these more demanding projects include undergrowth and shrubbery.
All Efco professional heavy-duty trimmers come with a harness to evenly distribute the weight of the machine and 8-tooth brush blades.
*Efco Stark 4410 Brushcutter - (€499.00 including VAT)
The Efco Stark 4410 straight Shaft Brushcutter has been designed specifically for continuous work on rough terrain such as dusty environments or in high ambient temperatures. Powered by a robust 2.1HP petrol engine, this Efco brushcutter is capable of tackling any tough tasks.
Aluminium housing protects the machine from any operating stress. The Efco 4410 also has an optimised engine for longer intervals between refuelling stops and very low running costs.
This 4410 Brushcutter is supplied with a versatile Tap & Go dual nylon line trimmer head, a metal grass blade and ergonomic bike style handlebars.
Technical specifications:
Power source- Petrol mix
Displacement- 2.1HP / 1.6kW
SHaft type- Straight solid shaft
Handle type- Bike
Starting method- Recoil
Weight- 7.4kg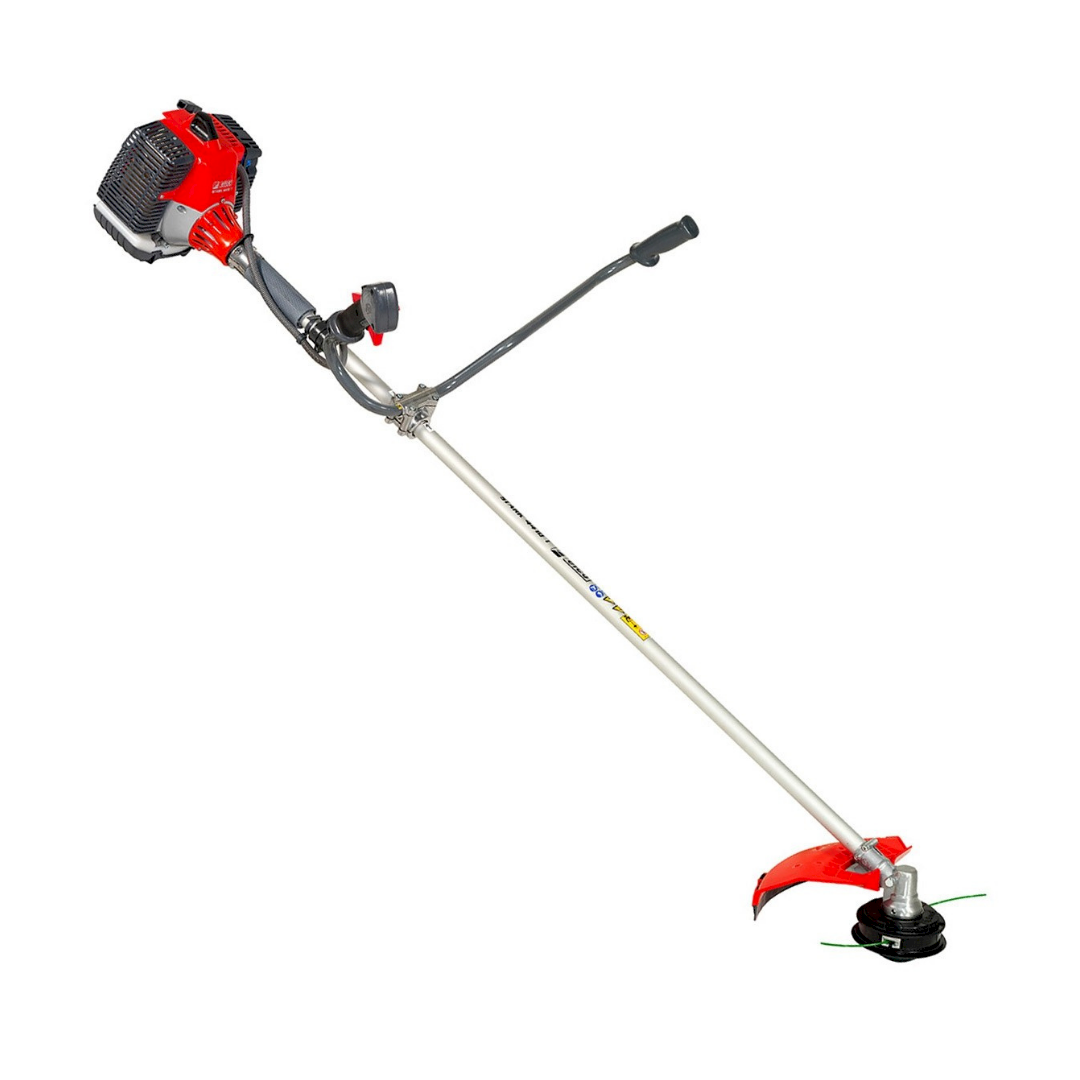 This particular comment came from a customer and stood out to the ISE team as an excellent reflection of the power of Efco machinery:
"Their engines are the smoothest of most other pieces of equipment and have to power to cut through anything."
These brushcutters have withstood extremely heavy commercial trimming for many years. Efco brushcutters are built to last when other trimmers are not.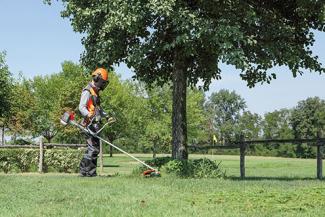 A Word From The ISE Team
Here at ISE Forest and Garden we care about the safety of each and every one of our customers. We ask our customers to be aware of the safety features of your brushcutter and be mindful to wear the appropriate personal protective equipment. It is important to implement safety precautions when operating power equipment. As always, the team here at ISE Forest and Garden are here to keep you well informed every week.
Click the links below for more product information:
1. Efco Stark 3810S Brushcutter
2. Efco Stark 4410 Brushcutter
*PLEASE NOTE: We have a limited stock of the above models of Efco brushcutters. All sales will be made on a first come, first served basis. If you have any interest in these products please do not hesitate to contact us at 056 77 21125 where a member of our sales team will assist you further.
Tags: Efco Mid Range & Professional Brushcutters , Efco Brushcutters - Mid Range & Professional , Efco Stark 3810S Brushcutter , Efco , Efco Stark , Efco Stark 3810S , Efco Stark 3810 S Brushcutter , Efco 3810S Brushcutter , Efco Brushcutter , Efco Brushcutters Ireland , Efco Stark 4410 Brushcutter , Efco , Efco Stark 4410 , Efco Stark , 4410 Brushcutter , Efco 4410 Brushcutter